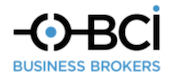 BCI Business Brokers
BCI Pty Ltd
1 Alexander Street
Sydney
NSW

Welcome to BCI Business Brokers
At Business Connection International we make buying and selling businesses a whole lot easier. Our highly trained staff have years of experience to ensure the onerous task of buying or selling a business is accomplished as smoothly as possible.
The Managing Director of Business Connection International is Tony Arena B.A. L.L.B. With more than thirty years' experience in business broking, Tony is highly regarded within the industry. He has presented lectures and seminars to the small to medium business market on topics such as strategic planning, listing and selling businesses, business valuation and businesses growth.
BCI Business Brokers is a member of the Real Estate Institute of New South Wales (REI). Tony Arena is an REI Accredited Business Sales Specialist, an acknowledgement given to a select few practitioners in the field who have demonstrated special skill and achievement. He won the prestigious Award for Business Broking Excellence in 1999. He is also a fellow if the Australian Institute of Business Brokers.
Whether you are buying or selling business, you came to the right place. So, have a browse around and if we can be of assistance in any way, please don't hesitate to give us a call. We'd be happy to assist.
Business Brokers

3/1 Alexander Street crows Nest
Sydney 2067
BCI Business Brokers
---
CONTACT A BUSINESS BROKER
Email Tony Arena from BCI Business Brokers - NSW
Please fill out the form below to send us an email. You will be contaced promptly.