How to finance a franchise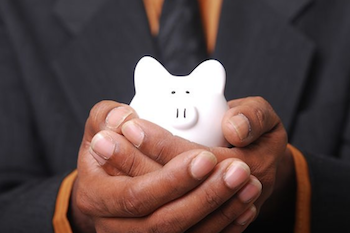 How to raise the capital to buy a franchise
Take a walk through the CBD of any of our major towns or cities, and you'll see loads of familiar brands. Chances are, more than half of them are franchises. Franchising is hugely popular in Australia - we've got the big international guns like McDonalds, Hilton and Hertz, as well as our own successful homegrown franchises like Dymocks, Muffin Break and Poolwerx.
One of the main reasons franchising is so popular is that it is considered a safer alternative to starting up on your own. As well, there is the advantage of being your own boss, enjoying work-life balance and maybe even involving your family in your business. So what's stopping you from giving up your day job and buying into a franchise?
If you are like most, then it's the money. There's no doubt that raising capital can be a hurdle, but it needn't be a deal breaker. Where there's a will, there's a way - here are some of the options when it comes to finding the money to buy a franchise.
Option 1: Fork out from your own pocket.
If you've got the money, then this is certainly the easiest way to buy a franchise. However, very few people have enough money lying around to buy a business outright, so, like others, you may have to get a bit creative. There are alternatives, read on for some of them...
Option 2: Beg, borrow (but don't steal) from the bank.
All the big banks have franchise departments that specialise in all things franchise related. And because franchises have a better success rate, they can offer competitive financing arrangements. How much money you will need upfront with will depend on the many things, but it's worth checking if the franchise you are buying into is accredited with any of the banks – you may get away with a smaller deposit or even a reduction in fees.
Option 3: Ask around - Mum, Dad, brother, sister, friend, acquaintance:
Parents and children have been working together for generations in family businesses. It's a natural partnership, which has seen much success the world over. With more than one investor, buying a franchise becomes much more affordable and each party adds value to the business.
Option 4: Is internal financing is available?
Franchisors need franchisees to grow their business. An increasing number of franchise systems offer internal financing – to the right franchisee.
Option 5: Negotiate: Don't be afraid to negotiate.
The franchisor may be willing to absorb some of the start-up or operating costs, or they may reduce the franchise fee – you'll never know if you don't ask.
Option 6: Go straight to the top and ask the government:
There are lots of grants and incentives available from the government and other organisations that encourage small business and entrepreneurship in Australia. Something to be aware of are the conditions that come with this type of arrangement.
Option 7: Wait until you have raised enough money.
Franchising isn't going anyway. New businesses come to market every day. If the time isn't right, wait it out. The right opportunity will come along and it will be worth it.
It's undeniable; buying a business is costly and can be risky. Going into any business under-capitalised is ill-advised, so be realistic about your personal and financial situation, and your cashflow projections. And always, get legal and/or financial advice before you sign anything.
Check out our new franchise for sale listings and franchise resale opportunities.
Share this article: