How to bring on customers at no cost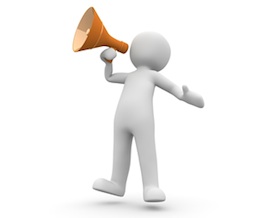 How to bring in customers without spending a cent
Advertising is big business. According to media agency ZenithOptimedia, the Australian advertising market is set to hit $13.5 billion in 2016.
For small businesses and those just starting out, advertising is often considered a "nice-to-have" rather than a "must-have," and unfortunately this is where things become undone. Advertising is one of those necessary evils – after all, there's no point doing what you do, if nobody knows you are doing it.
The good news is that effective advertising doesn't have to cost a fortune. In fact, with a small investment of time and bit of creative thinking, it doesn't even have to cost you a cent.
Here are our top five super secret tips to market your business for free:
Social media is your friend
Social media here to stay so there's no point fighting it. It's also highly effective. Facebook, Twitter, LinkedIn, Google+, SnapChat and goodness only knows how many more social media platforms available now and tomorrow all have thousands of potential customers waiting to engage with your business. Social media success hinges on how well you know your audience, so make sure your activity is relevant and timely.
Video is the new black
All you need is a smartphone and an Internet connection and you could be on your way to global fame. Processing more than 3 billion searches a month and with 100 hours of video uploaded every minute; it's not surprising YouTube is the world's second largest search engine. By 2017, video will account for 69% of all consumer internet traffic (according to global IT leader Cisco).
DIY PR
You don't have hire a PR company to get in the media. If you have a story - a new location, product or an achievement – put pen to paper and write about it. Send it to the editor of your local papers or industry publications – you'll find their details at the front of the publication or on their website. Follow up with a phone call and you'll start a relationship.
Become a blogger
Blogs serve a number of purposes. They help establish you or your company as a subject matter expert, they boost your credibility and they help with SEO (search engine optimisation). It also gives people a chance to interact with you so you can start building relationships.
Get out from behind your desk
It may sounds old-fashioned, but face-to-face networking is still an effective way of introducing people to your business. There's nothing like putting a face to a business, and in the course of a conversation opportunities can present themselves when you least expect it.
Finally, if you have staff, use them. Different perspectives, generations, backgrounds and ideas are a recipe for innovative marketing success. Start brainstorming – you'll be amazed what people can come up with if they are given the opportunity.
For more resources, tips and tricks to help you build a successful enterprise, see our business resources.
Share this article: