Five questions to ask before you sell your business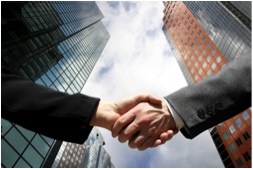 Selling a business requires just as much thought as buying a business.
Is selling the right decision? When is the right time? Will anyone buy it? There's a lot to consider and none of it should be considered lightly. Here are some things to think about before you pack up your office and hand over your keys.
Why am I selling?
This is one of the first questions a potential buyer will ask and your answer will weigh heavily in their decision making process. Some of the easily explained reasons people sell their businesses include changing personal circumstances, retirement, illness and changing priorities. Other less attractive reasons include internal disputes, boredom, overwork and poor profitability. Although these issues can all be rectified with the right investment, they can make your business harder to sell. Prepare your business for sale by settling as many outstanding issues as possible. This could mean reorganising or reinvigorating your staff, or improving sales or some of your business processes.
Is this the right time to sell a business?
Many people try to sell their business when it is on the decline, but this is precisely when not to sell. The best time is when you are at the top your game. This will get you the best price. However, profits aren't everything – an astute buyer can see past profits (or lack thereof) and see potential. What is important is a well-organised and systemised business. Ideally, a year or two of preparation is recommended but often this just isn't possible. Any preparation you can do to prepare your business for sale will enhance its prospects. This includes improving your financial records, business structure, systems and customer base. This will give the new owner something solid to work with, and make your business and its bottom line more attractive.
Do I have a business exit strategy?
Are you looking for an outright sale, a progressive buyout or a merger? Have you considered whether you will be prepared to stay on for a fixed period of time to assist the new owner? Without an exit strategy you leave yourself open to a lengthy and frustrating handover and potentially risk losing the sale. Read more about
business exit strategies
here.
What will I do after the sale?
It's important to put some thought into your future plans before your future arrives. All going well, after the sale you will have a healthy bank account and more time on your hands. If you already have a plan in place, you won't be tempted to make rash decisions. If you don't have a plan when your business sells, take some time before you dip into the profits. You could have many options open to you: pursue a hobby or interest you're passionate about, invest in another business, pay off debt or save for retirement. Think about your financial goals and speak to a financial professional to get advice on how to reach them.
What is my business worth?
When it comes down to it, your business is worth whatever someone is willing to pay for it. But having an understanding of the value of your business in financial terms will give you confidence to ask for a fair price.
There are many different ways to value a business. Here are the four most commonly used:
• Asset valuation
adds the value of the assets of the business and subtracts its liabilities.
• Capitalised future earnings
considers the rate of return on investment (ROI) that you can expect to get from the business.
• Earnings multiple
multiplies the business's earnings before interest and tax (EBIT) by your selected multiple (which is selected based on the industry and growth potential).
• Comparable sales
looks at prices for recent sales of similar businesses.
To ensure you choose the right method for your business, consult a professional.
Selling a business is a huge milestone. Careful planning and preparation will ensure you get a good price, a smooth transition and an exciting new start. For more advice about
selling your business
, click here.
Share this article: